About Us

Principal:
Salt Lake Baptist Academy:
Becky Warneke

---
Other Education Ministries
of Bible Baptist Church
Salt Lake Baptist College
Training men and women
for the ministry.
---------
Salt Lake Bible College
A free online Bible College.
---------
Salt Lake Bible College Video
Bible College with Video lectures.
---------
The Foundation for
Biblical Studies
A non-profit foundation funding
the teaching of God's True Word
to the world - free of charge.
---------
Baptist Schools
Accrediting Assoc.
An accrediting association for
fundamental, Bible-based, schools
and Bible Colleges.

You are visitor #

Stats For Free
Salt Lake Baptist Academy is part of the educational arm of Bible Baptist Church of Taylorsville, UT.
SLBA is an educational institution specializing in a Christ-centered, Christian values based education in the basics of Reading, Writing, Arithmetic, Science, and Social Studies coupled with study of God's Word and the instilling of its values in the student.
The educational content of the curriculum is superior to that of the public school system in its ability to offer the student the best education possible. The utilization of individual testing in the courses offered enables us to tailor the courses to the student's actual ability level rather than forcing them to operate according to a set chronological level.
This is in direct contrast to the public school system which tries to lock-step the students into a chronological age-based level for all subjects collectively rather than offering them individual courses of study based upon the student's actual ability level in each subject.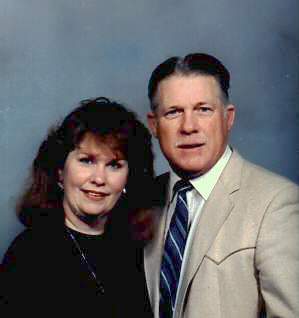 Principal Becky Warneke
and her husband
Pastor Marshall Warneke.