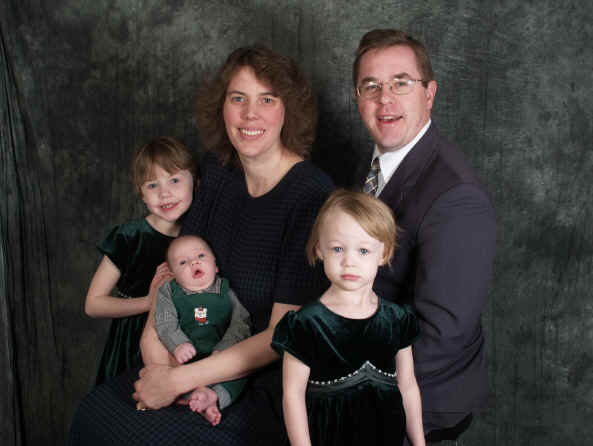 John was born and raised in a Christian home in Salt Lake City, Utah. He was saved at an early age and felt the call of God to preach the gospel a few years later. He received his Bachelor of Arts degree in Bible from Pensacola Christian College in 1994. He met his future wife, Beth, while attending Pensacola.
In September 1995, John moved to Utah to serve at Bible Baptist Church as supervisor of the Christian school and youth director at the church. He married Beth on June 8, 1996.
In March 1997, the Lord directed them to move back east to continue his education. John started attending Temple Baptist Seminary in Chattanooga, Tennessee where he graduated with a Master of Arts in Biblical Studies. While attending seminary, he served the Lord at Tri-County Baptist Temple in Ft. Oglethorpe, Georgia. He served in Sunday School, church-wide visitation, children's church, nursing home ministry, treasurer, and preached from time to time. While at Tri-County, John and Beth went on a missionís trip to Mexico. While on this trip, God started working on their hearts to come back to Utah.
They started deputation and after three years God opened the door for them to come out to Utah permanently. They moved to Utah in December 2006 to begin their ministry. God opened the door for them to take over the ministry at Lighthouse Baptist Church in August 2008. They have three children.
They are being faithful and serving the Lord and are willing to help and serve anyone whom the Lord directs into their path. Their prayer is that they can be a blessing to all who call or visit them at Lighthouse Baptist Church.

HOME
CHURCH INFO
Pastor Page Statement of Faith
HOW TO HAVE PEACE WITH GOD
e-mail: jbmosier1@yahoo.com