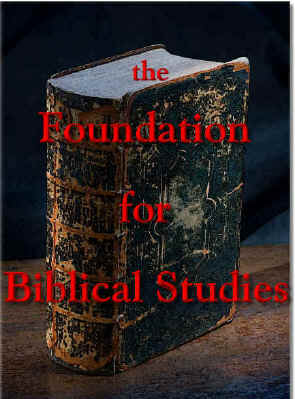 Ministries Supported
The Foundation for Biblical Studies
supports the following ministries:
Salt Lake Bible College

A free online Bible College which serves tens of thousands of God's people worldwide and some students who are of other religions but are curious about the Bible, and others who are atheist. Students of all faiths and denominations are welcome to study the Word of God at no cost through Salt Lake Bible College.
Salt Lake Baptist College
An online Bible College for Baptists only. All students must be Baptist and attend Churches that are Baptist in name and belief.
---
MORE INFORMATION AND DONATIONS
If you have questions about the Foundation, please use this link:
Questions about the Foundation
Donations by debit card or credit card:
If you would like to make a donation directly by credit card or debit card online through our secure Paypal account, please click the Donate button below.
© 2009 - 2013 by Dr. T.E. VanBuskirk and The Foundation for Biblical Studies